Board of Directors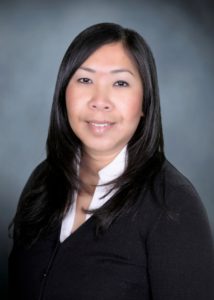 Song Vang, Chief Executive Officer
Song Vaj is the Chief Executive Officer of the Hmong Archives. She holds a Bachelor of Science in Ethnic Studies, a Master of Science in Multicultural and Ethnic Studies, and a Graduate Diversity Certificate in developing and programming cross-cultural training for K-12, post secondary, Human Services, and community-based education settings from Minnesota State University, Mankato. She is very passionate about Hmong culture, language, and history. She believes the importance of continuing to preserve and educate Hmong culture, language, and history to our young and future generations.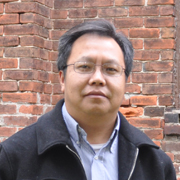 Yuepheng Xiong, Co-Chair
I have been the owner of Hmong Arts, Books and Crafts (Hmong ABC) since 1995. Before starting Hmong ABC, I had worked for the City of Wausau and the Wausau Area Hmong Mutual Association.
I was born in Laos and came to the United States in 1979 with my parents when I was 16 years old, first to Illinois, then Wisconsin, and finally Minnesota. I graduated from high school in Eau Claire, in 1983, and from Mankato State University with a Master Degree in Political Science in 1990. I completed two years in the PhD program at the University of Minnesota, majoring in Chinese History. I also attended a two-month summer program on Hmong history and culture in Xiangtan University, Hunan province, China, in 1996. Running Hmong ABC has put my studies permanently on hold since 1996.
Since 1997, I produced more than a dozen video documentaries on Hmong history in China, Laos, and Thailand, and authored English-Hmong/Hmong-English Dictionary, and Nou Tong Blai Za and Hmong Shee Jhai Gao Jer.
I co-founded several nonprofit organizations: Hmong Organization for the Promise of Enrichment (HOPE), Asia-Hmong Development Organization (ADO), Hmong Archives, Hmoob Moj Them, Hmong Language Inc. (HLI), and Temple of Hmongism.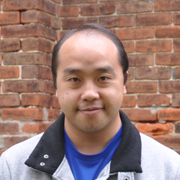 Kou Xiong, Co-Chair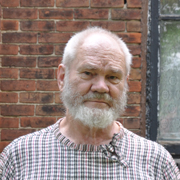 Marlin L. Heise, Secretary/Treasurer
A green parrot (leeb nkaub) introduced me to Hmong people in the September 1952 National Geographic. Western Minnesota farm life (born 1941), rural schools, and service in the US Army in Germany (1960-62) were the foundation for my interests in history, languages, travel, and cultural studies. A Scandinavian studies BA (1969) and incomplete MLS (1971-72) from the University of Minnesota led to 25 years of cataloging books at Minnesota Historical Society (1973-1998). Coffee breaks with Chong Toua Vang and working with Chia Thao in 1980-81 were my second introduction to Hmong, followed by multiple trips to Ban Vinai, beginning in 1982, and to Laos in 1998. After that first trip to Laos, early retirement came in June 1998, followed by the golden opportunity to donate my Hmong collections to a place where they could be used by the community, and then volunteering as its archivist.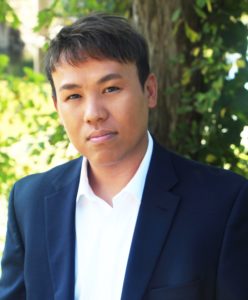 Brian V. Xiong, Member
Xiong has been a Hmong Archives donor since 2005, a Board member since June 2013, and a Hmong scholar/researcher on Hmong American Studies since high school. Vang Tou received his BA in Sociology and Justice Administration from Southwest Minnesota State University in 2006, an MS in Multicultural and Ethnic Studies from Minnesota State University, Mankato in 2009, and is currently a doctoral candidate in the Counseling and Student Personnel Department at Minnesota State University, Mankato. He is a former assistant professor in the Minnesota State University, Mankato Ethnic Studies Department; a Page scholar, Wallin scholar, and Cornwell scholar; and a recipient of the President's Commission on Diversity at Minnesota State University, Mankato.